When the lockdown was announced, the way we worked had to change. As an organisation, IS-Instruments has always worked collaboratively, however, generally, we've all been in the same vicinity, sharing offices and laboratories for our own projects as well as facilitating the cross-over of a number of our projects with those of i3D robotics.
File Sharing
One of the key challenges highlighted was our previous reliance on working physically close together and how we had come to rely on such tools as 'the whiteboard' to keep track of projects. Now, we had to investigate other methods of project management, along with file sharing and communication.
Quickly, we identified Google Sheets and Microsoft Office Online as the most expedient and efficient way for multiple personnel to contribute to one document. All members of the team have an Office 365 account too providing cloud storage for easy file sharing, security and file back up.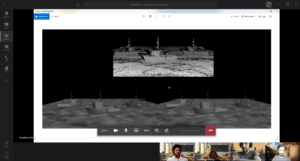 The next area was communication and recognising the different types of communications were required. We settled on Slack for its channel facility, so we could organise communications by topic, file share, add tasks and calendars so we could manage the subject of that topic, including arranging meetings and sending files without leaving that chat – far easier than attempting to follow an email chain.
Of course, getting together face-to-face is no longer an option so we have been using Google Hangouts for our daily morning meetings.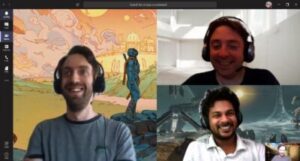 For smaller meetings, the preference is for MS Teams. This is likely to be due to the fun video backgrounds available in Teams, and it has been fun jumping from fantasy streets to a galaxy swirl before getting down to the serious stuff!
For more casual conversation, we selected WhatsApp. Most of us already had this app installed on our phones and were familiar with it. Whilst we have set up a few different groups for specific conversations, the purpose here is to allow for general chit chat. An example of this is the main group where people like to share articles that may be of interest to the team, such as the recent 3D visualisation of the universe from Hubble telescope images, or Apple's use of Lidar on the new iPad. One of i3Dr's engineers uploaded a video of when he got a Realsense camera working inside his Oculus Quest having written his own app.
Keeping Track
Needing a project management tool, we looked at many available and settled on Asana owing to its ability to integrate with many other systems such as Slack. We also liked its interface which feels intuitive, so it's quick to learn and easy to use. Tasks are assigned to various team members who are notified via email. As tasks are completed and marked as 'done', management receives a notification so they can monitor the progress of the project.
Collaborative Testing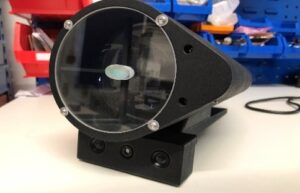 An important challenge for us to find a solution to has been the collaboration with i3Dr on Callisto, a system with a unique capability of fully characterising an unknown environment. It joins Raman spectroscopy with 3D vision to allow a scene to be mapped and the chemical species within it characterised. Callisto came about as the result of a successful nuclear decommissioning project both i3Dr and ISI were involved with, the purpose of which was to make the process of making safe the UK's nuclear legacy fleet faster, cheaper and safer for all involved.
Specifically, Callisto brings together the Deimos stereo camera from i3D robotics and our HES2000 Raman spectrometer and they need to work together to fully characterise a scene. Under normal circumstances, the team members would simply be working in the laboratory together. Now, however, that is not possible. Equally, shipping large and expensive items of equipment back and forth between colleagues is not a feasible option as the risk of damage to the system is just too great.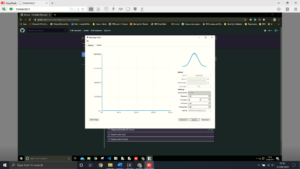 We needed a way for team members to test and debug the system remotely. So, a HES probe was set up at a home workstation and remote desktop control of the machine enabled. Colleagues could then test and debug the software on the spectrometer from their own computers without requiring physical access. With remote access to this machine and sharing of files between the remote machine and the host, our latest software build was downloaded onto this machine, installed and run. Using a webcam, the real-world effects of the software could also be monitored. When a bug was discovered in the software, the full Git repository was downloaded to this machine and the software was re-built for detailed debugging capabilities. Once this bug was fixed, the changes were committed back to the online GitHub repository for continued development on other machines.
COVID-19 has brought many of us challenges but with those challenges comes a will to find solutions. Our next challenge is to help solve the PPE shortage crisis, a challenge for which ISI has recently been awarded government funding.