High Throughput Raman Spectrometer
IS Instruments is pleased to offer its range of high throughput / etendue Raman spectrometers. The standard model operates at 785 nm, but other wavelengths are available on request. The instrument is ideal for examining diffuse sources such as those observed in Transmission Raman applications.
The instrument uses ISI's new OEM spectrometer at it core taking advantage of the high throughput device. The standard model is designed with a resolution of ~ 4 cm-1 and is compatible with a 1 mm core fibre. Adjustments to this configuration are available on request. This system can operate with a range of detectors dependent on the user requirements.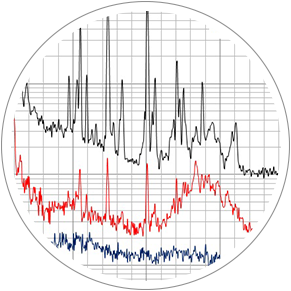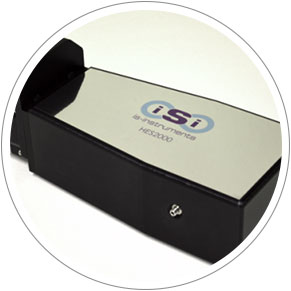 In the initial trials of the Raman spectrometer it has been used to measure the RamanHES 2000 spectra of less than 2 mm depth of a liquid sample in a Pipeline from a distance of 2.5 m. This Raman measurement is only possible due to the high throughput of the IS-Instruments Raman spectrometer design (patent pending).
The HES Raman spectrometer can offer a greatly enhanced SNR over a Czerny Turner spectrometer observing the same source.
Specifications
| | |
| --- | --- |
| Excitation wavelength: | 785 nm |
| Laser power: | 500 mW |
| Operating range: | 200 – 3000 cm-1 Dependent on the detector choice (Assuming 1320 pixels) |
| Resolution: | 4cm-1 |
| Fibre coupling: | SMA (FC/PC available) |
| Fibre core diameter: | 1 mm |
| Fibre NA: | 0.22 |
| Detector: | Choice of detector available specifications available on request ) |
| Power: | USB Bus |
Applications
• Transmission Raman
• Spatially offset Raman
• Chemical Analysis
• Pharmaceutical analysis
• Q/A
The high throughput of the instrument results in it being possible to couple the device via a large multimode optical fibre. This makes the instrument easy to use with a large optical telescope unlike Czerny Turner equivalent systems thus diffraction limited telescopes are not required making the instrument accessible for even amateur astronomers while providing state of the art performance required for professional observatories.