Spectrometers are devices which measure the quantity of light across a range of different colours. The applications are endless since monitoring light via a spectrometer is a way to determine a variety of properties of a given target, from its chemical composition through to its temperature and concentration.
IS Instruments' MSP1000 miniature spectrometer (minispec) is a compact, fibre-coupled, spectrometer suitable for common laboratory tasks. By using the latest manufacturing techniques, we are now able to provide the system for a cost < £ 1000.
The latest version of the spectrometer features a CCD which does not exhibit significant etaloning as standard.
Download the datasheet to find out more.
Who is this for?
Our minispec is designed to be a low-cost workhorse instrument, designed for quick and convenient measurements in the lab. It offers excellent performance for its price and is incredibly easy to use. This also makes it accessible for users such as hobbyists/amateur scientists and educators from high school to undergraduate labs.
Our spectrometer has been trialled successfully in local schools, used by amateur astronomers to learn about stars, and by agricultural users interested in understanding their growth lights and for fruit characterisation and classification.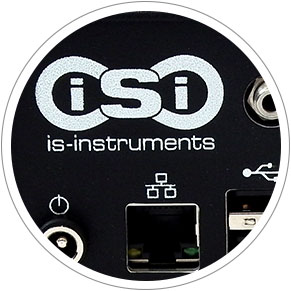 Some applications:
Light characterisation
Reflectance measurements for quality assurance or identification
Fluid absorption measurements
Monitoring paint pigments
Remote spectral monitoring
Key Features
Connect using WiFi or Ethernet
Competitive price
Fibre coupled
Free GUI software
Easy to use python and C++ interface libraries
Compact and low mass < 0.5kg
Wavelength calibrated
Performance
We believe spectra speak for themselves. Below are some spectra taken with an MSP1000 using a 25 um fibre and a standard 600 lines/mm grating.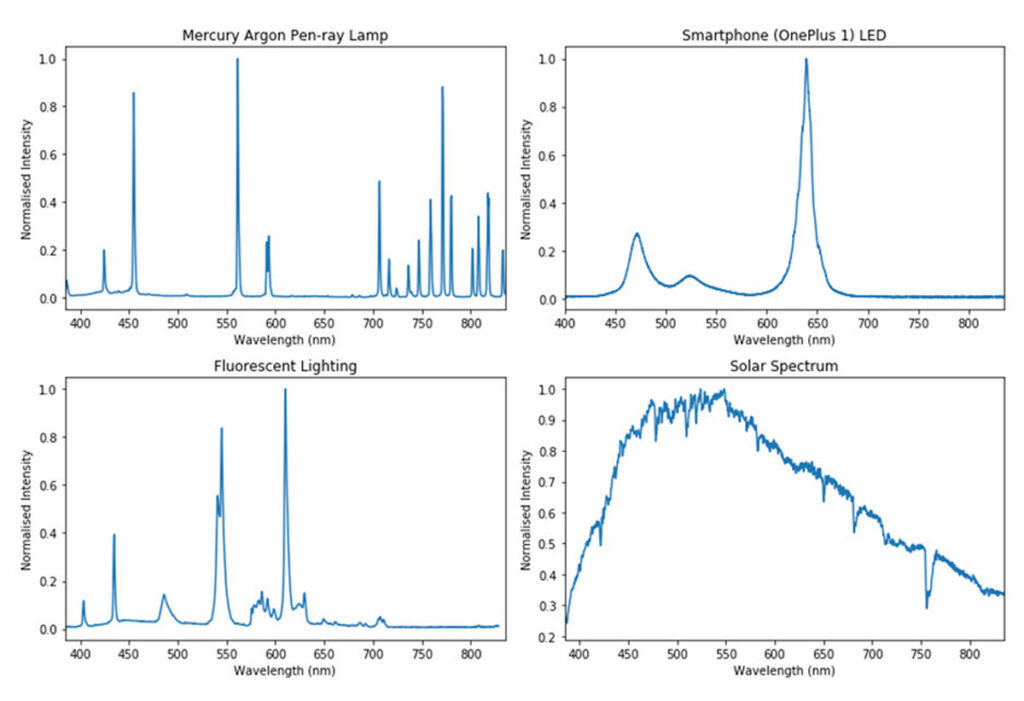 For detailed performance information, please download the datasheet.
We can provide systems with an extended NIR range (up to 1100 nm), or UV coated detectors (down to 150 nm).
Software
We provide a free software toolkit for acquiring spectra and performing simple analysis like peak detection, averaging and smoothing. You can export spectra as CSV files for processing with other numerical analysis packages.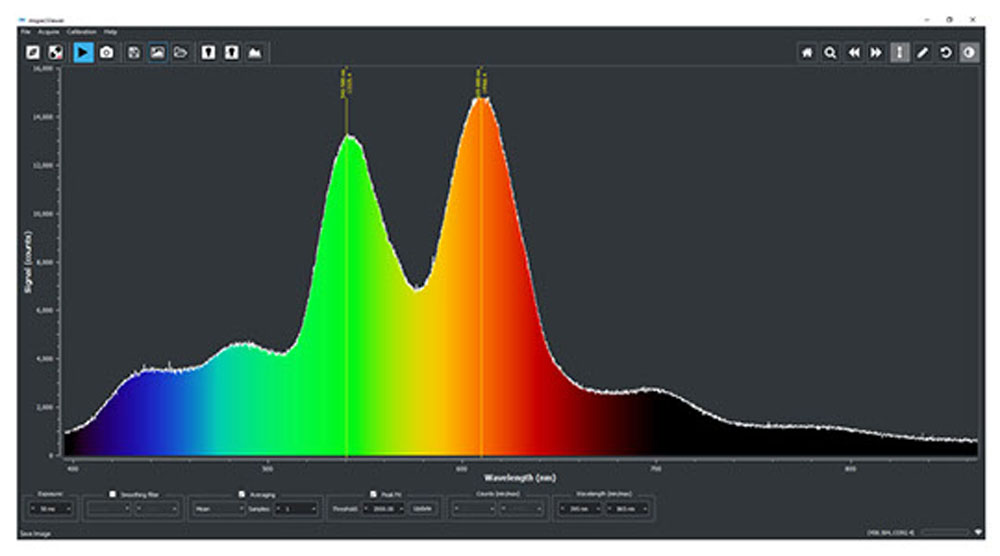 Alternatively we provide open-source Python and C++ interface libraries on our Github page https://github.com/IS-Instruments . We are also developing libraries for the Robot Operating System (ROS).
These libraries are designed to be similarly easy to use, for instance you can capture spectra in just 3 lines of Python.
Accessories
We also produce low-cost cuvette holders and integrating spheres and can source fibres and light sources to fit your application.
The cuvette holder accepts standard 12.5 mm cuvettes. It features up to four collimated fibre ports and is compatible with industry-standard 30 mm cage systems. An M4 threaded hole on the base allows for easy mounting on optical posts or plates.
Integrating spheres are available with a 50 mm diameter, with 3 or 4 fibre ports. There is an M4 thread on the base for post mounting. These spheres have >92% reflectance between 250-1300 nm and >97% reflectance between 350-850 nm.
For more information about accessories, please contact IS Instruments.
Where to Buy
Please contact IS-Instruments for purchase instructions.
Tel: +44 (0)1732 373020
Fax: +44 (0)1732 373001
Email: info@is-instruments.com
Sales Enquiries
Key Features
WiFI Enabled
Ethernet connection
Fibre coupled
Compact Low Mass < 0.5 Kg
Low cost < £1000